Tag Archives:
cashmere cat
I joined my bud Rafik to drop some tunes for the new year! (My set starts 26:00).  TRACK LIST.
As 2011 fades into the sunset, the time has come for year end lists.  In fact, most respectable publications have already put forth their year end lists.  However as any astute reader of this website knows, I am not respectable. Exhibit 5,199: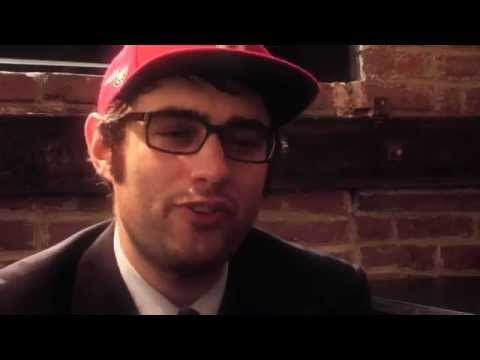 20 of my favorite songs from 2011 can be found at DMC World Magazine.  Here you'll also find juicy tidbits about how I like to spend my day.  As a bonus, please find below 10 more songs I simply forgot to add to the aforementioned list:
2011 Top 30 Additions (Rest Of List HERE)
Distal – Kurgan
Fused Forces & DJ Cable – Flocka Riddim
Kastle – You Know That I Know You Know
Mosca – Done Me Wrong
Plan B – Prayin' (Breakage's Bad Week Remix)
Sound Of Rum – Give (Cashmere Cat Remix)
Swindle – Mood Swings
Tom Encore – Spellbound (Zeppy Zep Remix)
Trolley Snatcha – Nasty Shit
Xcuse ft. Ayarcana – All Right (Shiftee Remix)
Here's my set from Rinse FM this past Friday.  Huge shout out to DJ Wonder for having me on and DJ Cable for being the MVP of my UK trip.
Shiftee – Live on Rinse FM 11.11.11 by Shiftee

Download the full podcast including Wonder's set HERE.
Track List
1. Wonder ft. Kano – What Have You Done?
2. S-X – Ambience vs. Monica – One Of Them Days
3. Joker – Slaughter House (Instrumental) // Shiftee Live Maschine Routine
4.  Carrie Wilds – Somebody Save Me (vs. Joker – Purple City)
5.  Dubbel Dutch – B Leave
6. Preditah – Nosy Parker vs. Big Boi – Kryptonite
7. Rustie – City Star
8. Rx & Sonkin – Stop Being A Bitch
9. Xcuse ft. Ayarcana – All Right (Shiftee Remix)
10. Bombaman – Some Swell View
11. Rx & Shiftee – Space Ace ( Wonder Remix)
12. Star Eyes – The Night (Deathface Remix)
13. Jakes – Hold Your Head VIP
14. Rx – Bang Yer Head
15. Taurus Scott – Serious Dub
16. Fused Forces & DJ Cable – Flocka Riddim // Shiftee I Go Hard Scratch
17. Skream – Make Me
18. Jakes – 3KOUT Lane VIP // Shiftee Synth Scratch
19. Blackjack – Bang Bang
20. Team Shadetek ft. Skepta – Reign
21. Virgo – Nasty Time
22. J-Sweet – Can't Stop My Grime ( Mr. Mitch Remix)
23. J-Sweet – Can't Stop My Grime
24. Terror Danjah ft. Ruby Lee Ryder – Full Attention (Royal-T Dub Mix) vs. Lil Wayne ft. Tech N9ne – Interlude
25. Crushington & Black Sun Empire – Shudder
26. Dev79 – Get 2 Know (Gladkill Remix)
27. Carrie Wilds – Dream Lover ( vs. S- X – 10:28)
28. Starkey – Rayguns
29. Gemmy – Too Far
30. Clicks & Whistles – Endo // Shiftee Ahhh Scratch
(31. LidoLido – Fake ID (Cashmere Cat Remix) // Interview Music)