Procrastination is a deadly problem.  In fact, 1 out of 100 deaths in the United States is directly a result of procrastination.  I know, I've asked scientists . . . scientists named Google.  My likelihood to suffer a catastrophic toe-related, life ending injury has gone up 37% right now, because, in fact, I am procrastinating right now by writing this blog entry.
However, procrastination is unavoidable.  It is ingrained into our DNA just like eating, breathing, sexing, sexting, bbming, iphone-ing, salsa dancing, scratching, wearing glasses, making delicious sandwiches, getting annoyed by bike riders, and eating forbidden apples.  Thus, we must embrace our impending doom by procrastinating in style.
So, let me introduce my favorite means of procrastination: Grind Time Rap Battles!
For those who don't know, Grind Time is currently (imo) the premiere organization for head to head rap battles.  These battles go down a cappella style, and continue the brand of battle rapping made famous by Scribble Jam and Jump Off.  Meaning, these dudes are hilarious, creative, personal, sometimes nerdy, sometimes street, and usually awesome.
Here are some of my favorite battles and rappers from Grind Time.
Thesaurus vs. Illmaculate
Probably the best Grind Time battle to date, the most anticipated 1 on 1 rap battle in this scene, and maybe even the best battle ever. Thesaurus & Illmaculate: former world champion teammates, both individual champions, and 2 of the most influential cats battle rapping. It's like Shaq vs. Kobe, Aaron Burr vs. Alexander Hamilton, Chance vs. Real on I Love New York, Team Edward vs. Team Jacob, and Mel Gibson vs Everything all rolled into one.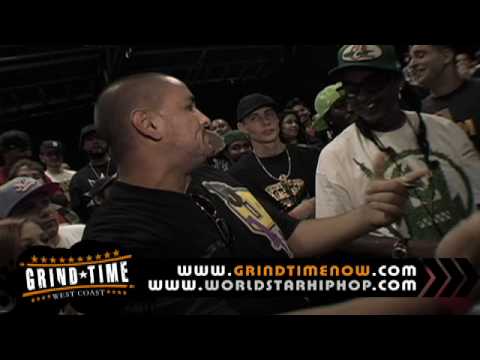 (Only part 1 of 3 embedded).
Dumbfoundead
Pure comedy. Modern day battle rapper.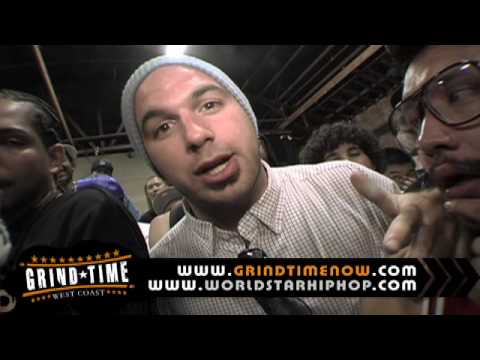 (part 2 of 2 embedded)
Nocando
Probably the best freestyler on the planet. This guy has so much style. He's one of the few guys that actually sounds really good while he's battling. Here we have him going against another Grind Time mainstay Dirtbag Dan.